Archive for October, 2004
Sunday, October 31st, 2004
It's Halloween again, and what better way to celebrate than playing Castlevania all day?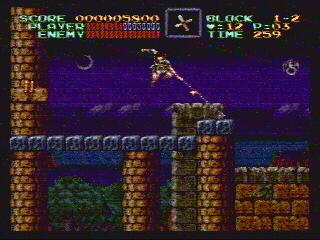 Trick or Treat indeed!
Wednesday, October 27th, 2004
Stage Select has just gone through a name change, but the site's just as good as ever. If you've never checked it out, you really need to.
Stage Select is a site for video game collectors to get together to track/trade/discuss video games, as well as just about anything else. It's a great site with some great people.
Recommended!